So...
*guilt*
I'm actually off to college in 2 months and surprisingly, it's going to give me more time than crappy High School does! :D
I know, I know. I'm still in the doghouse for not updating at all in.. Zeus knows how long.
So, for all the Twilight fans out there, (have I sparked another Harry Potter versus Twilight debate? ooh! must get popcorn), I made a little Robert Pattinson wallpaper to make up for it. :)
Oh and I've finally discovered the joys of bandslash so to celebrate, I have the classic Pete and Patrick icon. :)
All after the cut.
Preview: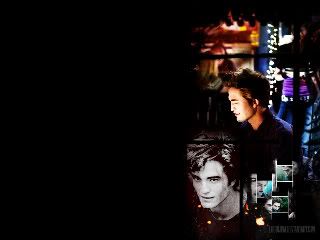 (
here.
Collapse
)